Health Programs
Childhood Lead Prevention Program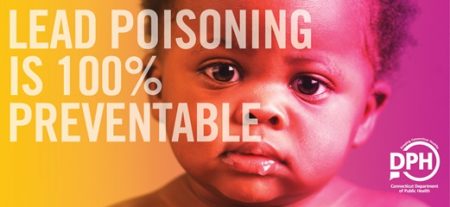 The NVHD Health Educator collects and monitors daily reports of elevated blood lead levels in children up to the age of 6 provided by DPH or local pediatricians. The Health Educator and sanitarians work closely together to initiate investigations to determine how and why the child is being lead poisoned.  Our certified lead inspector risk assessors perform home visits and conduct sampling to identify the source of a child's lead exposure. Once the source of lead is identified, we work with parents and property owners to make sure lead hazards are controlled. NVHD provides a lot of education around lead poisoning prevention throughout the community and to pediatrician's offices.  We enforce the CT Childhood Lead Poisoning Prevention Regulations.
Lead poisoning is 100% preventable! For more lead information and ways to prevent lead poisoning, click here.
Matter of Balance – Fall Prevention Program

Many older adults experience a fear of falling. People who develop this fear often limit their activities, which can result in physical weakness, making the risk of falling even greater. A Matter of Balance: Managing Concerns about Falls is a program designed to reduce the fear of falling and increase activity levels among older adults. A Matter of Balance includes eight two-hour sessions for a small group led by a trained facilitator. This nationally recognized program was developed at Boston University. NVHD offers this program several times throughout the year at various senior centers.
LiveWell with Diabetes
At NVHD we have two trained coaches to offer the LiveWell with Diabetes program to help residents manage their Diabetes.  In the class you will learn how to manage symptoms so you can get the most out of life. You will learn to set your own goals and make a step-by-step plan to improve your health and your life. You will learn from trained leaders who understand because they have health conditions themselves or care for someone with a health condition.
Asthma Awareness