---
Valley Youth Art Contest- Deadline Extended to May 8
2023 Valley Youth Contest – DEADLINE EXTENDED TO MAY 8!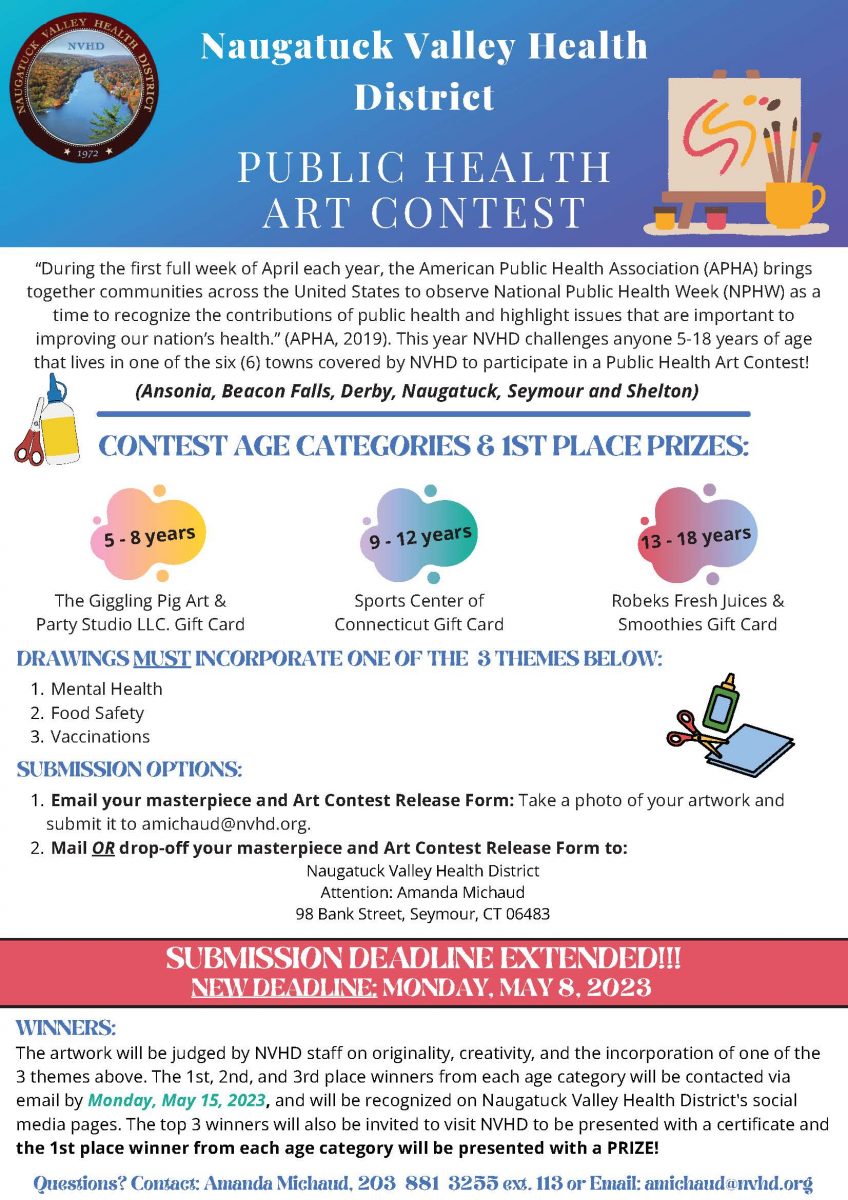 The Naugatuck Valley Health District will be holding the second valley wide Art Contest throughout the month of April in support of National Public Health Week (April 3rd – April 9th) and NVHD would like to invite students within the district to participate!
"During the first full week of April each year, the American Public Health Association (APHA) brings together communities across the United States to observe National Public Health Week (NPHW) as a time to recognize the contributions of public health and highlight issues that are important to improving our nation's health" (APHA, 2019).
NVHD challenges anyone 5-18 years of age that lives in one of the six (6) towns covered by NVHD to participate in a Public Health Art Contest. All entries must include ONE of our Public Health themes: Mental Health, Food Safety, or Vaccinations! All submissions are due to NVHD by Monday, May 8, 2023!
The drawings will be judged by Naugatuck Valley Health District staff on originality, creativity, and the incorporation of one of the 3 public health themes. The 1st, 2nd, and 3rd place winners from each age category will be contacted via email by Monday, May 15, 2023, and will be recognized on Naugatuck Valley Health District's social media pages. The top 3 winners will also be invited to visit NVHD to be presented with a certificate and the 1st place winner from each age category will be presented with a PRIZE!
Download the contest consent form here
---
Go Back