---
ASTHMA EDUCATION EVENT 9/17
The Naugatuck Valley Health District is hosting a FREE asthma education event at our office (98 Bank Street, Seymour, CT, 06483) on Monday September 17, 2018. The event will begin at 5:30PM and will include a free dinner. Parents are encouraged to attend this event, which is presented by a Certified Asthma Educator, to have any of their questions answered and also learn about things like:
asthma symptoms
asthma triggers
managing asthma
asthma medications
asthma action plans
All participants that attend will receive a gift card to Target.
We ask that interested individuals please register by contacting Jamie, NVHD's Health Educator, at 203-881-3255 by September 10th.
Please read the 9/17/18 Asthma Event Press Release for additional information.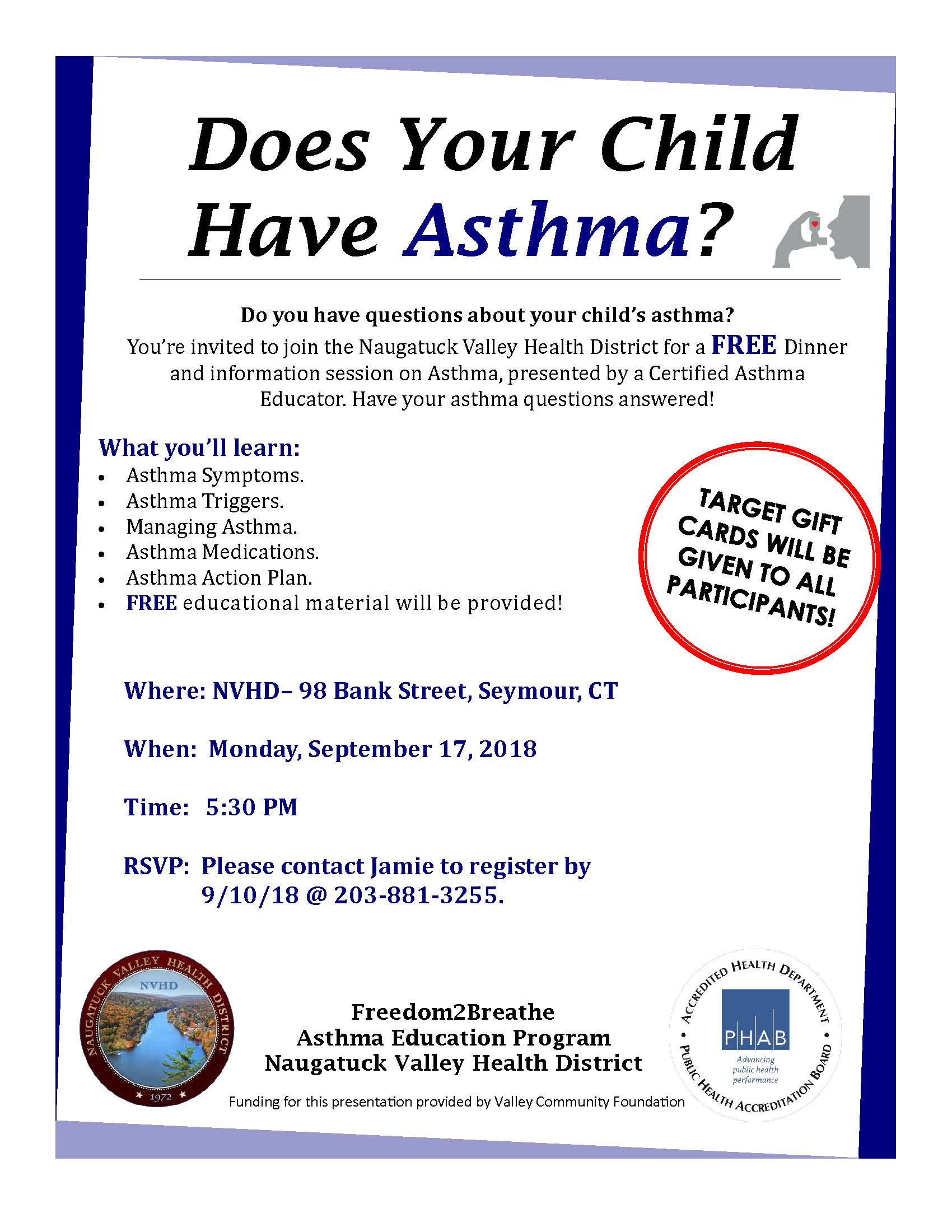 ---
Go Back