Health Programs
Childhood Lead Prevention Program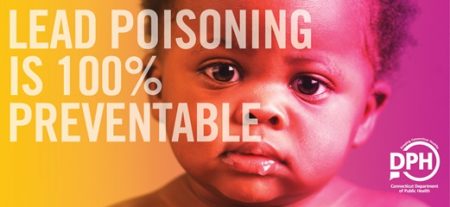 The NVHD Health Educator collects and monitors daily reports of elevated blood lead levels in children up to the age of 6 provided by DPH or local pediatricians. The Health Educator and sanitarians work closely together to initiate investigations to determine how and why the child is being lead poisoned.  Our certified lead inspector risk assessors perform home visits and conduct sampling to identify the source of a child's lead exposure. Once the source of lead is identified, we work with parents and property owners to make sure lead hazards are controlled. NVHD provides a lot of education around lead poisoning prevention throughout the community and to pediatrician's offices.  We enforce the CT Childhood Lead Poisoning Prevention Regulations.
Lead poisoning is 100% preventable! For more lead information and ways to prevent lead poisoning, click here.
Matter of Balance – Fall Prevention Program

Many older adults experience a fear of falling. People who develop this fear often limit their activities, which can result in physical weakness, making the risk of falling even greater. A Matter of Balance: Managing Concerns About Falls is a nationally recognized program was developed at Boston University and is designed to reduce the fear of falling and increase activity levels among older adults (60 or older, community-dwelling, and able to problem solve). The class is taught in-person over 8 weeks in two-hour sessions and is led by two trained facilitators for a small group of 8-12 participants. NVHD offers this program several times throughout the year at various senior centers.
LiveWell Programs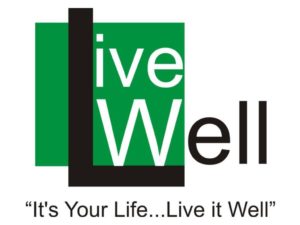 LiveWell with Diabetes
We have trained coaches to offer the LiveWell with Diabetes program to help residents manage their Diabetes.  In the class you will learn how to manage symptoms so you can get the most out of life. You will learn to set your own goals and make a step-by-step plan to improve your health and your life. You will learn from trained leaders who understand because they have health conditions themselves or care for someone with a health condition.
LiveWell with Chronic Pain

Live Well brings great news for older adults and caregivers with on-going  conditions such as arthritis, diabetes, high blood pressure, anxiety, depression, heart and lung disease, asthma and any chronic pain.  Live Well is a nationwide evidence-based health promotion program developed by Stanford University. Workshops help participants and caregivers to:
Find better ways of dealing with pain and fatigue
Discover easy exercises to help improve or maintain strength and energy
Learn the appropriate use of medications
Improve nutrition
Talk effectively with family, friends and health professionals
Understand new treatment choices
Feel better about life
Increase confidence in ability to manage health
In person workshops are highly interactive and are facilitated by two specially trained leaders over six weeks. Workshops cover new topics each week and provide opportunities for interaction and group problem solving.
The Chronic Disease Self-Management Program is a workshop given two and a half hours, once a week, for six weeks, in community settings such as senior centers, churches, libraries and hospitals. People with different chronic health problems attend together. Workshops are facilitated by two trained leaders, one or both of whom are non-health professionals with chronic diseases themselves.
In Connecticut the Live Well program is also offered in Spanish. The program is called Tomando Control de su Salud. Interested individuals can contact their
local Area Agency on Aging
for a listing of workshops in their area.
Question, Persuade, Refer (QPR) Suicide Prevention
QPR, standing for "Question, Persuade, and Refer", is a suicide prevention training that recognizes three simple steps anyone can learn to help save a life from suicide. Just as people trained in CPR and the Heimlich Maneuver help save thousands of lives each year, people trained in QPR learn how to recognize the warning signs of a suicide crisis and how to question, persuade, and refer someone to help.
Mental Health First Aid (MHFA)
Mental Health First Aid helps people assist someone experiencing a mental health or substance use-related crisis. In the 8-hour Mental Health First Aid course taught by two trained facilitators, individuals learn risk factors and warning signs for mental health and addiction concerns, strategies for how to help someone in both crisis and non-crisis situations, and where to turn for help. MHFA teaches about recovery and resiliency for topics including but not limited to depression and mood disorders, anxiety disorders, trauma, psychosis, and substance use disorders.
Asthma Awareness