---
Environmental Health Professionals Day is 11/17/23!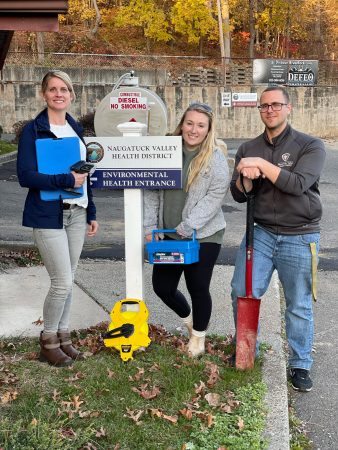 November 17, 2023 has been officially recognized by the Governor of Connecticut as Environmental Health Professionals Day. The request to the Governor's office to have a day of recognition for Environmental Health Professionals in Connecticut was submitted by Connecticut Environmental Health Association (CEHA).
Pictured are NVHD's Assistant Director of Environmental Health Services and Registered Sanitarian, Melanie Dokla, Housing Code Enforcement Officer and Sanitarian Amanda Michaud, and Sanitarian John Mucha. Join us in giving a shout out to our environmental team! 
Our Environmental Health Staff, including our part-time Sanitarians, work very hard every day to achieve NVHD's mission of providing equitable public health services while protecting the environmental and physical well-being for all six municipalities we serve through the promotion of health access, health education, regulation, community engagement, and partnerships. The goal of the Environmental Health Division is to prevent illness, disability, or death from the interactions between people and the environment. Our sanitarians perform health inspections, investigate and resolve complaints about health hazards, and educate the public. The NVHD is responsible in partnership with state and federal agencies, for enforcement of the State Public Health Code, relevant State Statutes and Regulations, and Local Health Ordinances. NVHD staff also respond to public health emergencies on a 24-hour basis.
Here is a snapshot of just some of our vital Environmental Health programs:
Food Service: NVHD licenses and inspects approximately 671 food service establishments including restaurants, markets, caterers, private clubs, itinerant vendors, school cafeterias, group homes, day care centers, nursing homes and temporary events. This requires roughly 1,682 inspections (not including follow-up or reinspections)! We average about 466 temporary event reviews/inspections. We also perform an average of 250 plan reviews for new or changing food service establishments.
Housing Code Enforcement: NVHD responds to housing code health and safety violations filed by residents in all towns within our district. Investigations may result in the issuance of violation orders and/or litigation. We average about 265 complaints and inspections per year.
Septic and Sewage: We review plans, issue permits, and supervise the construction or repair of subsurface sewage disposal (septic) systems. We review and approve applications for the change of use, addition of accessory structures, and additions to buildings served by a private subsurface sewage disposal system. We also investigate complaints of failed systems and issue orders for corrective action where necessary. We do roughly 98 soil testing visits, 216 septic visits, and 174 plan reviews.
Lead Inspections and Abatement: We conduct environmental investigations of premises where children with an elevated blood lead level have been found. Paint, dust, soil, and water samples are sent to the state laboratory for analysis. The property owner is required by law to abate lead from premises with toxic levels.
Body Care Salons: We issue about 240 permits and inspect the sanitary conditions in all hair, nail, tanning and massage salons. We review plans for proposed body care establishments and provides nail technician training. Also, we issue permits for temporary events.
Tattoo & Body Piercing: We issue permits and inspects the sanitary conditions and operations of tattoo and body piercing salons. We review plans for proposed establishments and issues permits for temporary events.
Public Pools: We issue permits and perform about 92 inspections of all public pools in the district for safety violations and sanitation measures that help control the spread of water-borne disease.
Wells and Potable (Drinking) Water: We approve about 20 applications for permits and inspects all private well construction sites. We work with homeowners, the construction industry, and other government agencies to resolve water quality problems and to protect the water supply at the local level.
Daycares and schools: We provide day care inspections for state licensing and investigates complaints of sanitation and safety in schools.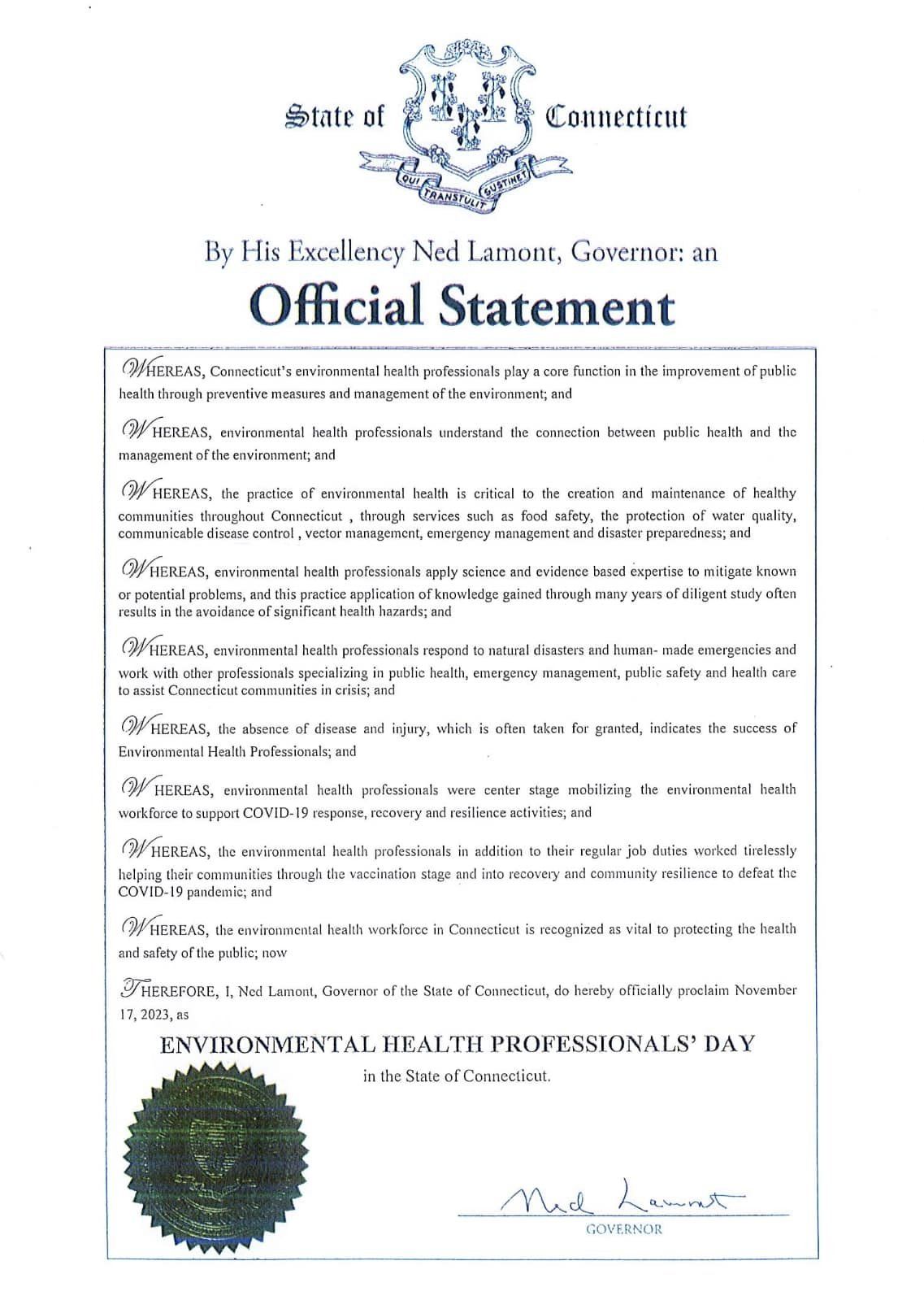 ---
Go Back