---
Fight the Flu! It's Not Too Late to Get Vaccinated!
It's not too late to fight the flu and get vaccinated!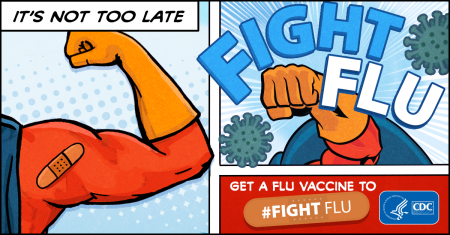 Call Nurse Kristin at 203-881-3255 to schedule your appointment! Our supply is limited so call today!
There is no copay to those who have accepted insurance. Those who are eligible should bring the proper insurance cards.
Naugatuck Valley Health District
accepts the following insurances:
Aetna
Anthem Blue Cross/Blue Shield
Cigna
ConnectiCare
Medicare Part B.
We are not able to accept Medicare Advantage plans, Oxford or United HealthCare.
No insurance? No problem!
The cost of the
Flublok quadrivalent
vaccine for those who do not have insurance is $65. Acceptable forms of payment are cash, debit or credit card.
Please be advised that due to a nationwide shortage, NVHD does not have any more high dose vaccine available for those 65 years and older.
All clinic attendees should wear loose fitting clothes with short sleeves.
From the
CDC
: Flublok Quadrivalent is a quadrivalent recombinant influenza vaccine that has been licensed by the FDA for use in adults 18 years and older. Recombinant flu vaccines are produced using a method does not require an egg-grown vaccine virus and does not use chicken eggs in the production process. Currently, recombinant flu vaccine is the only egg-free vaccine on the U.S. market.
Elderly homebound persons may call to make arrangements for a nurse to administer the vaccine at home. Such individuals should have permission from their physicians for the influenza vaccine and have insurance through the above noted insurers.
---
Go Back