---
FREE Asthma Education Program
Update 6/11/18: This event is postponed until further notice. We apologize for any inconvenience. If you would still like free education material, please contact Carissa at 203-881-3255
Date: May 21, 2018
Contact: Carissa Caserta
Phone: (203) 881-3255
* PRESS RELEASE *
FREE Asthma Education Program offered by NVHD & Griffin Hospital
Does your child have asthma? Asthma is a chronic lung disease that inflames and narrows the airways of the lungs. Although asthma has no cure, it can be managed so a person can live a normal, healthy life. According to the 2016 Valley Community Index, 13% of adults and 10-16% of children living in the Valley have asthma.
Naugatuck Valley Health District and Griffin Hospital are hosting an asthma education program for you to learn how to manage your child's asthma, what are asthma symptoms and triggers, asthma medications and the importance of an asthma action plan. The event will be held on June 19, 2018 at 5:30pm at Griffin Hospital, Dining Room. Dinner will be provided. All attendees will get entered into a raffle for a $25 gift card to Target. We hope to raise awareness about asthma and provide education in our community!
Join us on June 19th to learn ways to help your child manage asthma! To RSVP, please call or email Carissa Caserta, 203-881-3255 or ccaserta@nvhd.org by June 11, 2018. Funding for this event was generously provided through a grant from Valley Community Foundation.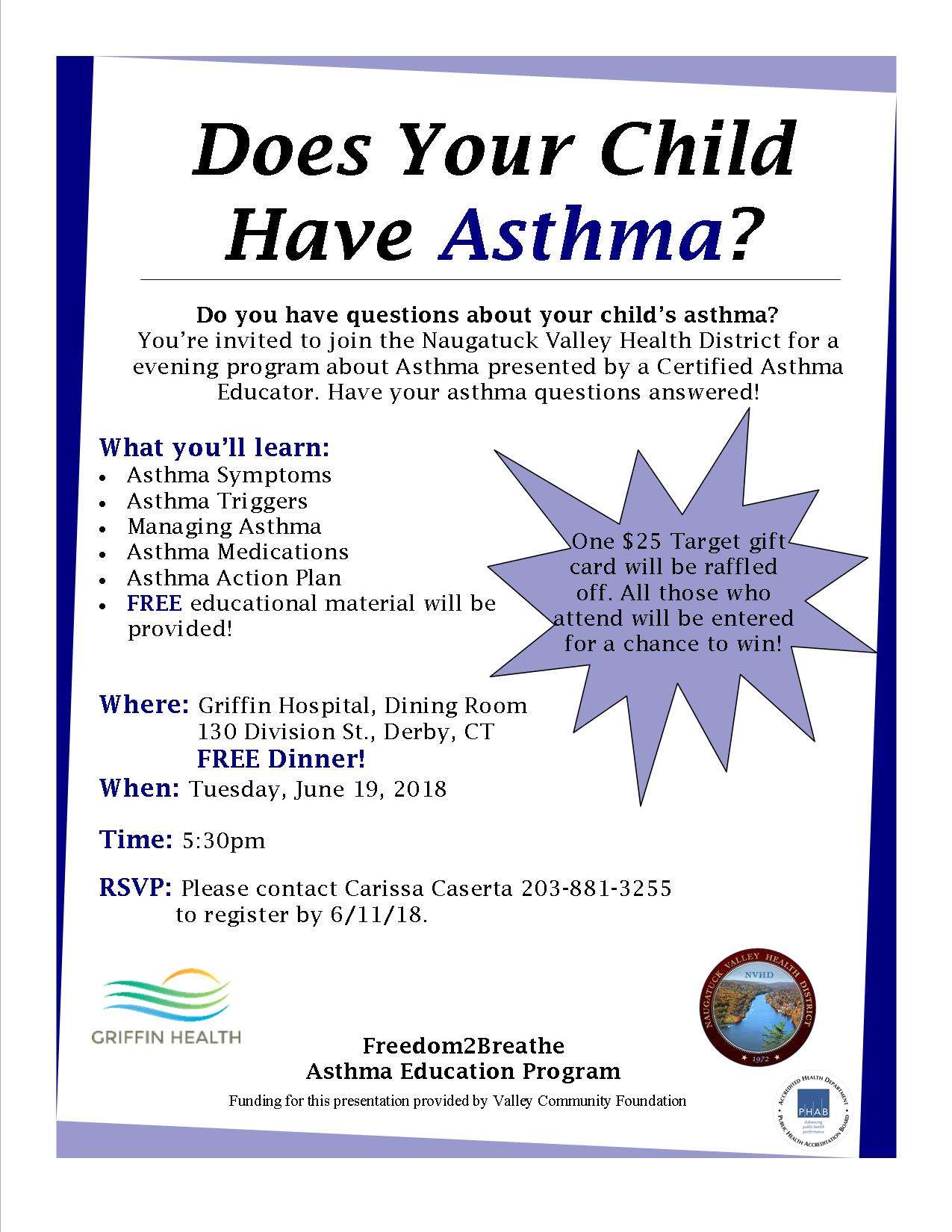 ---
Go Back