---
Free Home Test-Kits Ahead of Mother's Day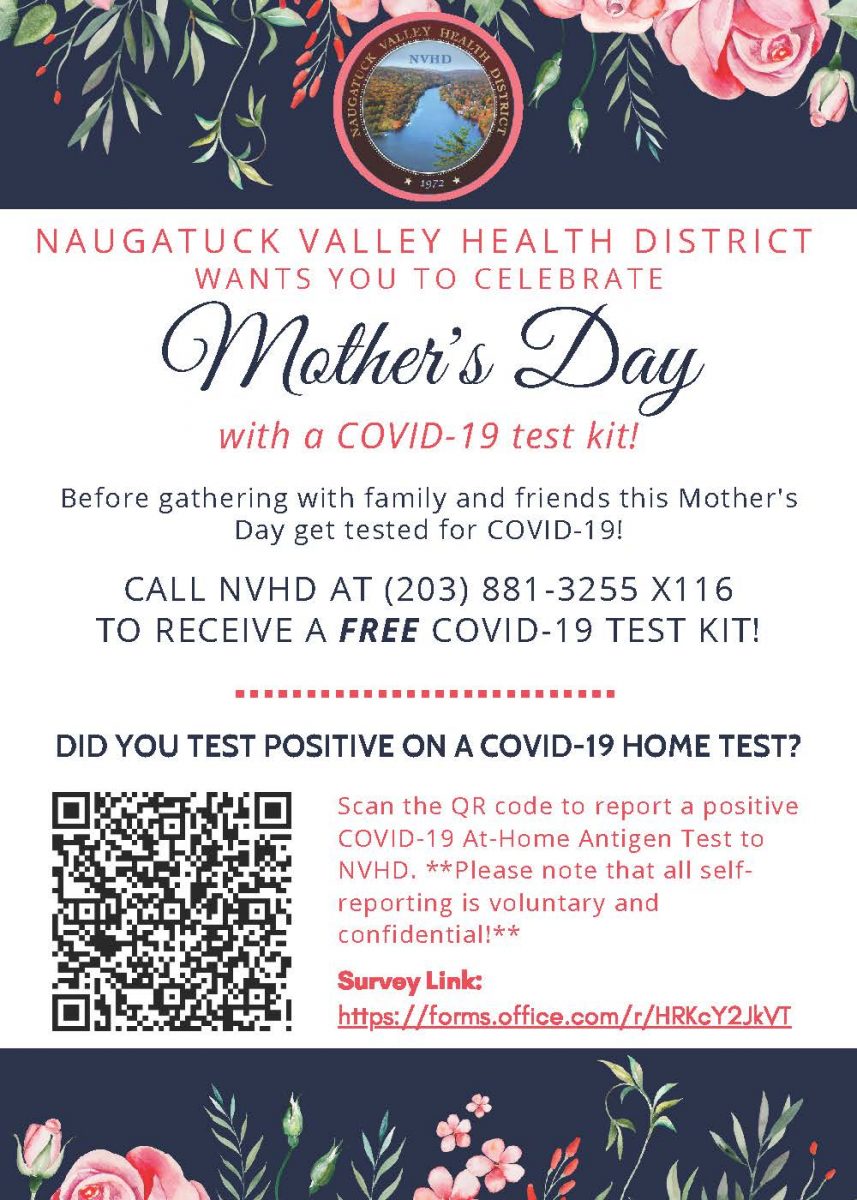 We are currently seeing a rise in cases both locally and across the State of Connecticut. With Mother's Day approaching, we want our residents to know that they can obtain a free home test-kit from our office.
If you have COVID-19 symptoms, test yourself immediately. If you were exposed to someone with COVID-19, test yourself at least 5 days after your exposure. If you test negative for COVID-19, consider testing again 1 to 2 days after your first test.
We strongly encourage our residents to report positive at-home results using this link:
https://forms.office.com/r/HRKcY2JkVT
. These voluntary and confidential reports will help NVHD establish a more accurate understanding of COVID-19 case rates within the Valley and help assist you with any questions or concerns you may have.
If you have general COVID-19 questions, use ext. 116 or 118 or call our hotline 475-675-5733 during after-hours. Please be aware, we are doing our best to contact everyone and ask that you give us 1-2 business days to contact you or return your call.
---
Go Back