---
June is National Healthy Homes Month!
June is National Healthy Homes Month!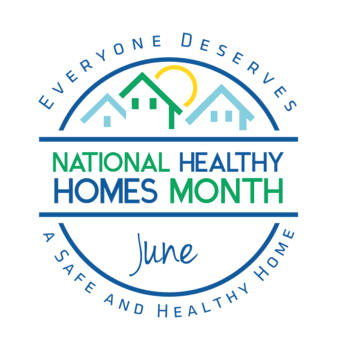 If your house was built before 1978, your children and/or tenants may be at risk for lead poisoning
Elevated levels of lead in the blood can cause serious problems in children:
Learning disabilities – Attention deficit disorder
Hearing damage, speech, language, and behavior problems
Poor muscle growth & coordination
Other physical & psychological problems
Lead Poisoning is 100% Preventable!!
Reduce your risk:
Have your child tested for an elevated blood lead level with a simple blood test. Children ages 9 months to 3 years should be tested once a year
Have your pre-1978 home or rental property tested for the presence of lead-paint hazards
Learn and always apply lead-safe work practices when repairing, renovating and cleaning your property
Remember lead hazard reduction should only be performed by licensed contractors
Naugatuck Valley Health District's NauVEL Program can help!
$$ Grants available to remove lead hazards from your home $$
Apply NOW to receive: 
Inspections and plans for lead and home safety hazard removal
Financial assistance to remediate hazards
NauVEL = Naugatuck Valley Emends Lead Hazards
Naugatuck Valley Health District, Attn: NauVEL
98 Bank Street, Seymour CT 06483
Tel: 203.881.3255
www.nvhd.org/nauvel
Carol Slajda, Program Manager
---
Go Back