---
Naugatuck Valley Organizations Present 3rd Prenatal Survey Raffle Prizes
Date:               September 16, 2021
Contact:           Joan Lane, Accreditation Coordinator; or Jessica Kristy, Director of Health
Phone:             203-881-3255
 Valley Organizations Recognize Winner of Prenatal Survey Raffle
When she completed the on-line survey of the health and lifestyle behaviors of pregnant women in the Valley, Stephanie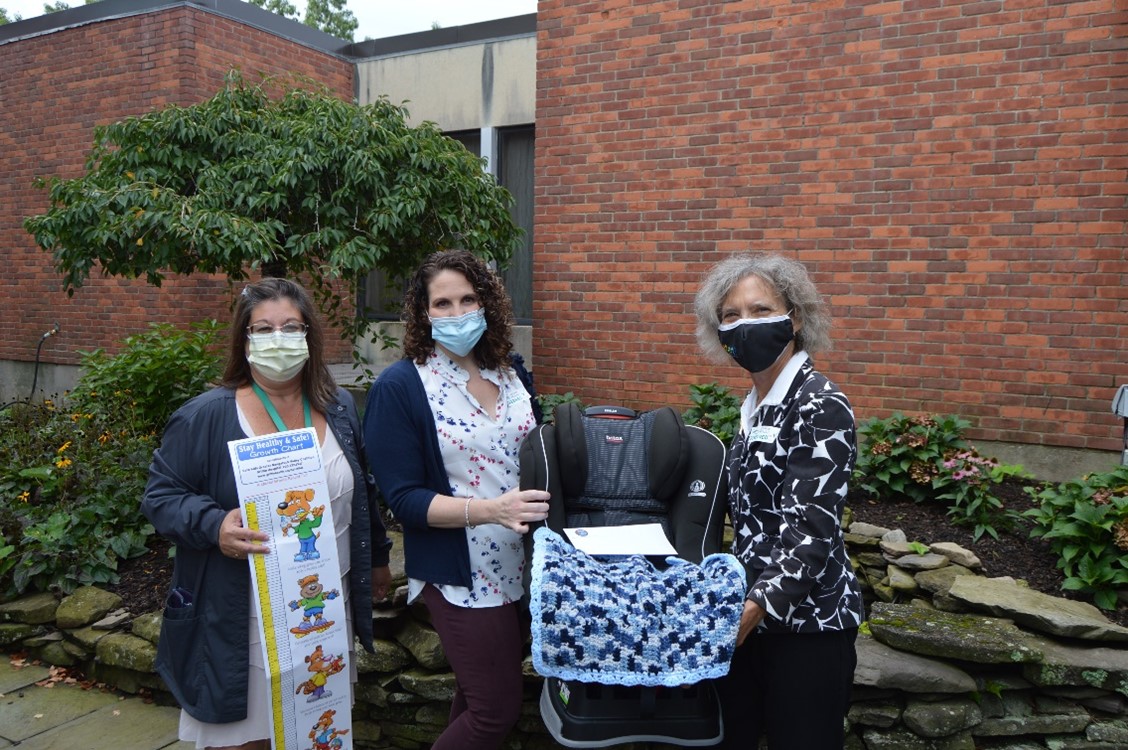 Tucciarone of Oxford didn't really expect to find herself accepting a state-of-the-art infant/toddler car seat, a beautiful handknit baby blanket and a $25 gift card, several months later.  Stephanie's name was drawn from the more than 100 completed surveys, and she became lucky raffle winner #3.
The survey is sponsored by the Valley Maternal & Infant Health Coalition, a group of 10 organizations that have been meeting since 2013 to address access to high quality care for Naugatuck Valley women of childbearing age, and their newborns.  Most recently, the Coalition has played a key role in implementation of the Naugatuck Valley Community Health Improvement Plan (known as the Valley CHIP), which focuses on maternal & infant health, heart health, and behavioral health.
Stephanie, her husband Joe and 2-year-old Vivianna welcomed baby Vincenzo to the family in June.   Stephanie couldn't hide her enthusiasm for her recent experience with the Childbirth Center at Griffin Hospital.  "The nurses, doctors, support staff, lactation consultants, community consultants, Safe Kids program staff. . . all were absolutely amazing!"
For more information, call Cathi Kellett at Griffin Health, at 203.732.1337 or Joan Lane at Naugatuck Valley Health District, at 203.881.3255 ext 111.
END
---
Go Back