NAUVEL Lead Program
Naugatuck Valley Emends Lead Hazards
**The NauVEL  Program is Not Currently Active. Please call 203-881-3255 x116**

The Naugatuck Valley Health District wants to know what you know about lead poisoning!
Please spare a few minutes of your time to complete this survey.
Check out our new NauVEL ad here or by viewing at the gas station pumps at the Seymour Stop & Shop!
The Naugatuck Valley Health District (NVHD) is committed to protecting children from lead poisoning and making homes in the valley safe and healthy. NVHD's NauVEL (Naugatuck Valley Emends Lead Hazards) program receives funding through the United States Department of Housing and Urban Development (HUD).
NVHD has partnered with the Healthy Homes Program of the Connecticut Children's Medical Center to protect children before they are poisoned by lead hazards or injured by safety hazards in their homes. We offer services in our member communities: Ansonia, Beacon Falls, Derby, Naugatuck, Seymour, and Shelton.
NauVEL provides qualified homeowners and tenants with:
• Inspections and plans for lead and home safety hazard removal
• Financial assistance to remediate hazards
• Relocation assistance during construction
• Referrals to low- or no-cost home weatherization programs designed to increase energy efficiency
• Lead hazard and healthy homes education.
To view a listing of homes made lead safe by NauVEL, click on the Valley Lead Safe Housing Registry in the Renters Section.
For more information about NauVEL, please call Carol at 203.881.3255.
Naugatuck Valley Emends Lead Hazards Program
98 Bank Street
Seymour, CT 06483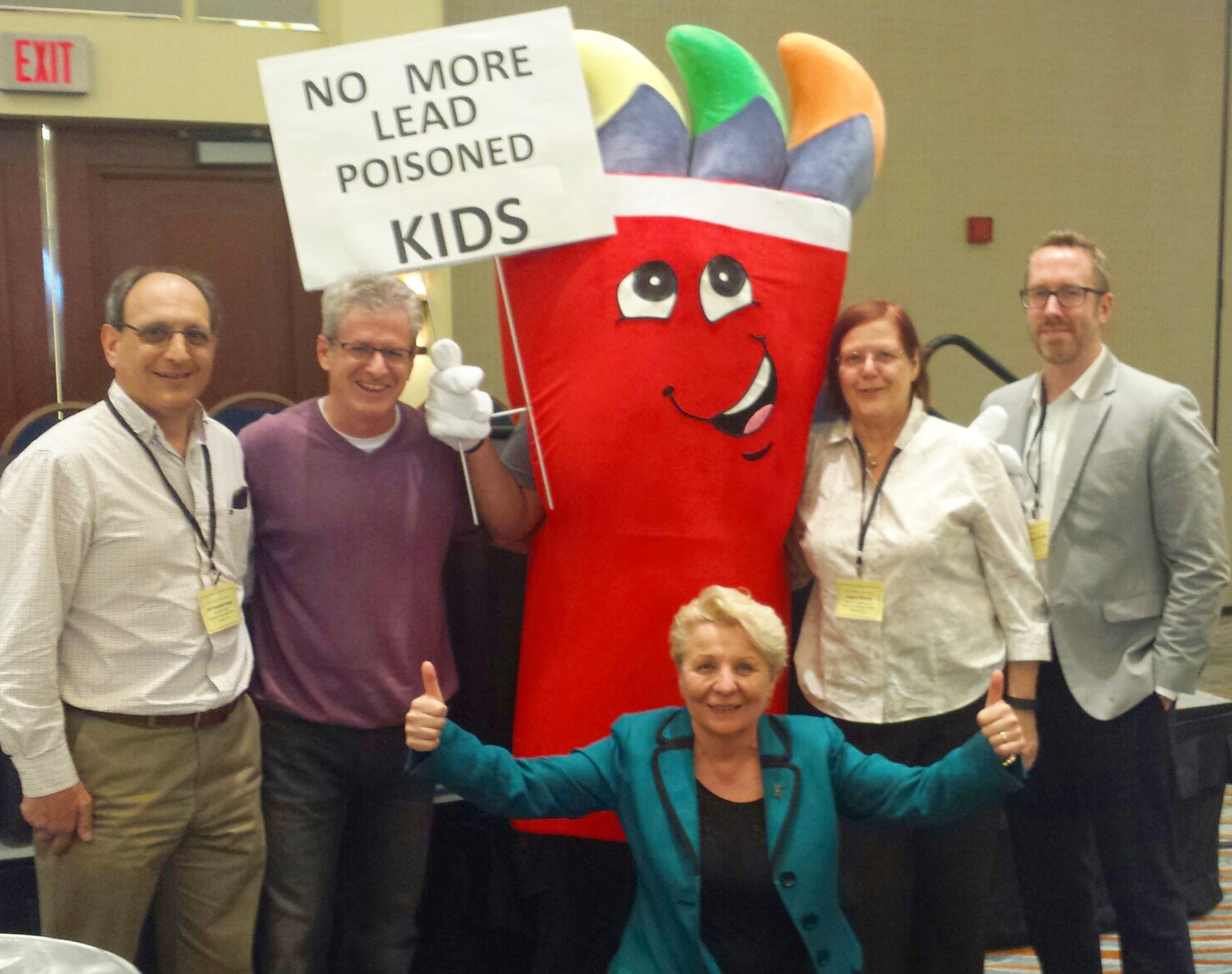 Photo with mascot "Pb Chippy" taken at the HUD Program Manager School during the National Lead and Healthy Housing Conference in Omaha, Nebraska that took place April 30 – May 3, 2018
Pictured from left: Jeffrey Dussetschleger, Former NVHD Director of Health; Chris Corcoran, Program Manager, CT Children's Healthy Homes Program (CCHHP); Carol Slajda, NVHD NauVEL Program Manager; Marcus Smith, Senior Manager CCHHP; Margaret Malinowski, Project Director, New Britain, CT.