---
You're Invited: TEAM Inc.'s Valley Housing Forum
You're invited!
On behalf of TEAM, Inc., the Naugatuck Valley Health District would like to extend an invitation to you and also ask you to forward this email to anyone in your circles who may interested.
TEAM, Inc. has pulled together a great panel of individuals to spark a conversation with residents and stakeholders to discuss opportunities and needs as they relate to housing in our communities.  Please see the attached PDF agenda with the speakers.
The event is being held on January 16th from 8:00am-11:30am at Villa Bianca in Seymour. Registration is required and can be done online by clicking this link: RSVP HERE
Questions regarding the event can be directed to David Morgan at DavidMorgan@teaminc.org.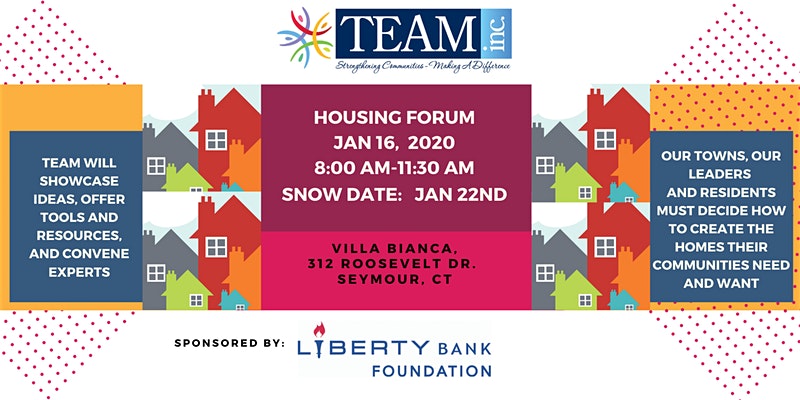 ---
Go Back