National Accreditation
Naugatuck Valley Health District achieved national accreditation through the Public Health Accreditation Board (PHAB) in November 2015.  The voluntary national accreditation program works to improve and protect the health of the public by advancing the quality and performance of the nation's state, local, Tribal, and territorial public health departments.
What is Public Health Department Accreditation?
The measurement of health department performance against a set of nationally recognized, practice-focused and evidenced-based standards.
The issuance of recognition of achievement of accreditation within a specified time frame by a nationally recognized entity.
The continual development, revision, and distribution of public health standards.
The national accreditation program, jointly supported by the Centers for Disease Control and Prevention and the Robert Wood Johnson Foundation, sets standards against which the nation's more than 3000 governmental public health departments can continuously improve the quality of their services and performance. To receive accreditation, a health department must undergo a rigorous, multi-faceted, peer-reviewed assessment process to ensure it meets or exceeds a set of quality standards and measures.
PHAB's initial public health department accreditation assesses a health department's capacity to carry out the ten Essential Public Health Services; manage an effective health department; and, maintain strong and effective communications with the governing entity. A PHAB-accredited public health department is accredited for five years; when initial accreditation expires, the health department must apply for and achieve re-accreditation in order to maintain accreditation status. Re-accreditation focuses on assessment of an accredited health departments continued improvement and advancement thereby becoming increasingly effective at improving the health of the population they serve.
To view a list of all the local, tribal and state health departments that have achieved voluntary national accreditation status, please visit this CDC webpage.
10 Essential Services of Public Health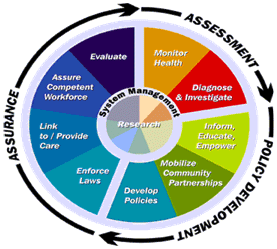 The Ten Essential Services of Public Health describe the public health activities that all communities should undertake:
Monitor health status to identify and solve community health problems
Diagnose and investigate health problems and health hazards in the community
Inform, educate, and empower people about health issues
Mobilize community partnerships and action to identify and solve health problems
Develop policies and plans that support individual and community health efforts
Enforce laws and regulations that protect health and ensure safety
Link people to needed personal health services and assure the provision of health care when otherwise unavailable
Assure competent public and personal health care workforce
Evaluate effectiveness, accessibility, and quality of personal and population-based health services
Research for new insights and innovative solutions to health problems
The Core Public Health Functions Steering Committee developed the framework for the Essential Services in 1994. The committee included representatives from US Public Health Service agencies and other major public health organizations.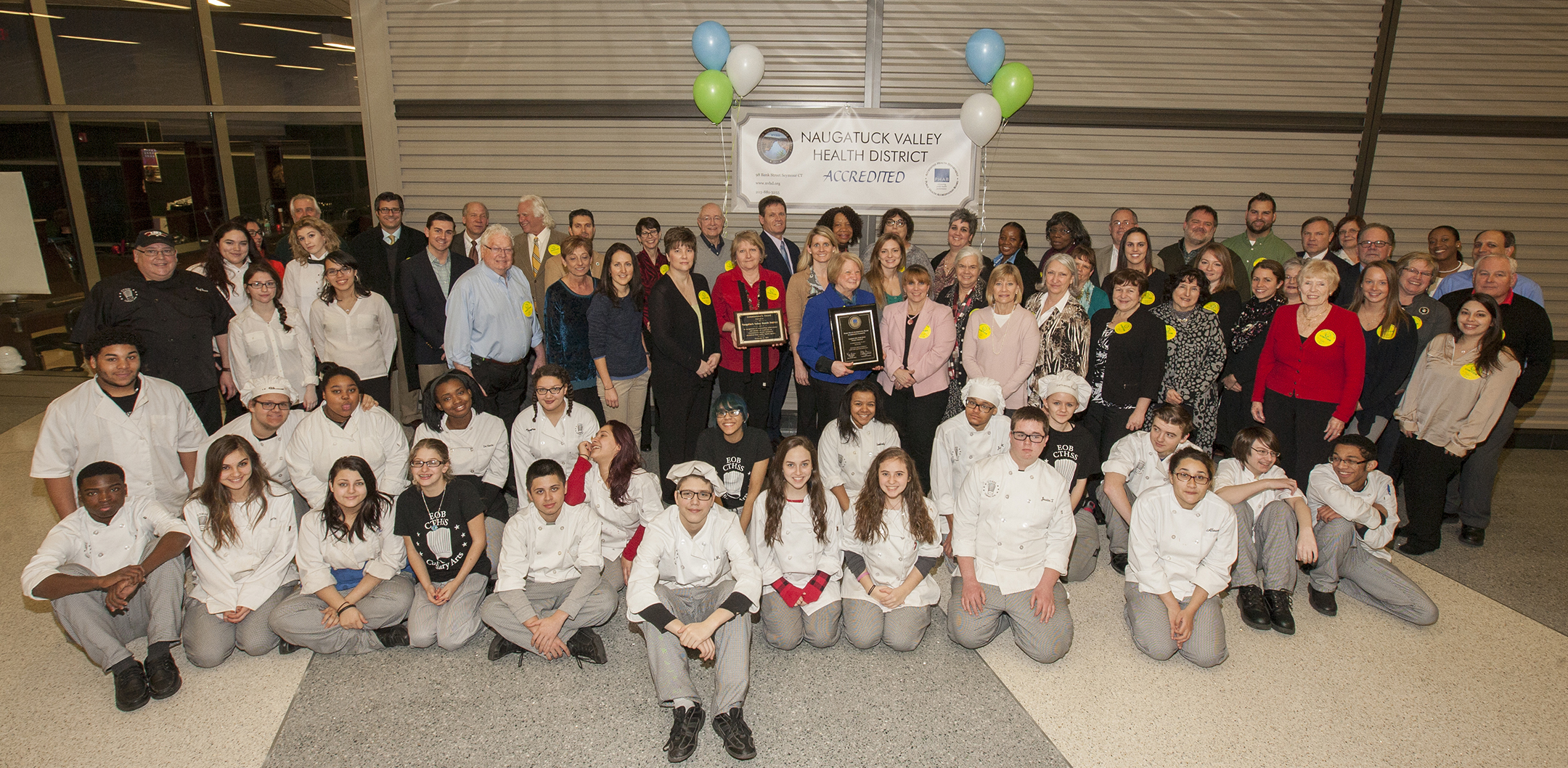 Click here for more pictures from our PHAB Accreditation Celebration!
In this section
Previous section